TIPS TO HELP MAINTAIN A CLEAN, EFFICIENT HEATING & COOLING SYSTEM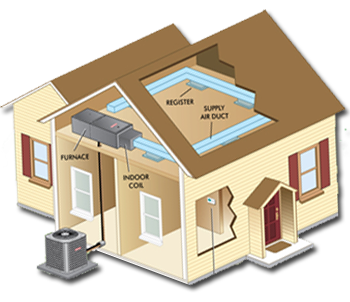 • KEEP YOUR RETURN AIR FILTERS CLEAN.
You've probably heard it before, but replacing or cleaning your return air filters every 30 days is one of the most important things you can do to help keep your heating & cooling system in good working condition.

• INSULATION.
If your home is built on a crawl space, inspect the crawl space to see if you have insulation installed. If not, having this done will help keep your heating & cooling cost down.

• HAVE A PROGRAMMABLE THERMOSTAT INSTALLED.
With the proper programmable thermostat installed and used properly, you can reduce your annual energy bill from 5% to 15%! Ranging from $179.00 for digital to $245.00 for Trane touch-screen models these thermostats pay for themselves in no time. Call Ocean Air today to have one installed.

• MAINTENANCE CONTRACTS.
Obtain a maintenance contract for preventive maintenance yearly to prevent a minor problem from becoming a major emergency service call!

• SET YOUR THERMOSTAT TO YOUR DESIRED TEMPERATURE AND FORGET IT.
It takes less energy to cool your home 3 or 4 degrees than it does to cool it 8 or 10 degrees.

• KEEP YOUR OUTDOOR UNIT CLEAN.
Try and keep grass clippings and debris away from your outdoor unit. This will help keep your condenser coil clean. With a clogged condenser coil, problems are sure to occur.